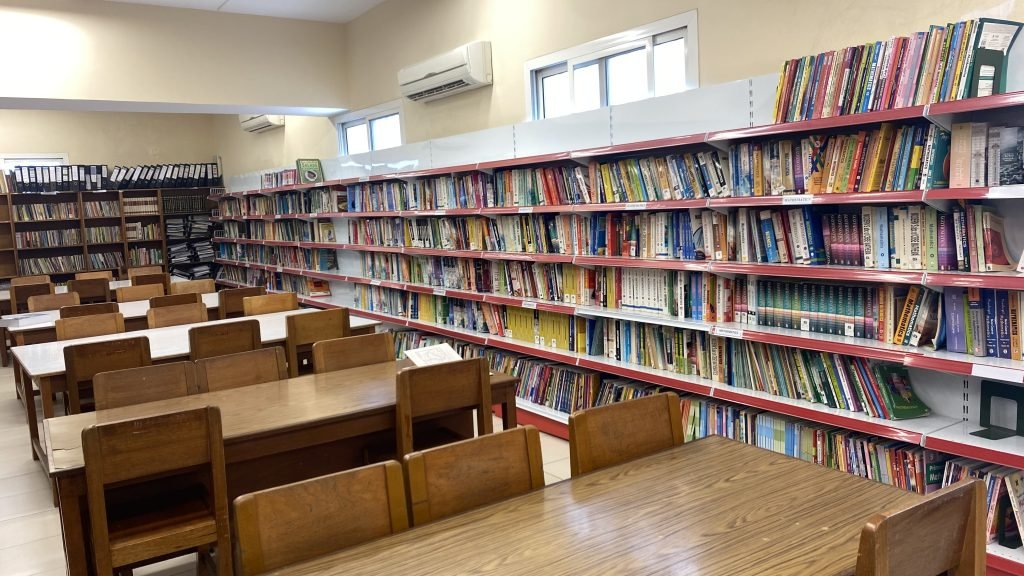 Libraries store the energy that fuels the imagination. They open up windows to the world and inspire us to explore and achieve, and contribute to improving our quality of life."
IIS Library prepares its students to be effective and efficient users of information by providing the right resources that serve the educational needs of the school community. It has a key role in encouraging innovation, curiosity, problem solving, leisure reading and intellectual stimulation among staff and students.
The library is easily accessible to students of Boys' and Girls' Section as it is located in a common place. It's a quite area free from excessive noise. It can accommodate 70 students at a time. The library contains almost 22,000 books. It includes a large stock of fiction and non-fiction books which are intended not only to support the students but also to provide up-to-date information about a wide variety of topics that are not covered in the curriculum. We subscribe various dailies, weekly and monthly journals, and magazines.
Each class  (V-XII) has one library period per week. Students can browse and borrow from the extensive collection. The library rules to be followed by the students are given in student's diary. All members of the school community are welcome in the Library and have equal access.  Qualified trained librarians supported by other staff members who make the library truly functional. Library automation is under process with Mograsys software.